School Sport Organising Crew (SSOC)
We started a School Sport Organising Crew with children from KS2. In total we have 24 SSOC members, with each class having two representatives. Their main role is to help lead, organise and officiate a range of sporting activities throughout school.
Nutcracker Creative Challenge
5RW too part in Thr Royal Operah House's 'Creative Challenge' based around the Nutcracker. They took the theme 'let the battle commence' from the ballet and used it to create a WW2 inspired routine. Children choreographed their own routines, telling the story of the soldiers and evacuees during WW2.
69 schools and 3083 children took part in The Nutcracker Creative Challenge. 5RW came second in the competition and have won a trophy and a workshop with a practitioner from Royal Opera House. Their routine can be watched here. We are all very proud of them!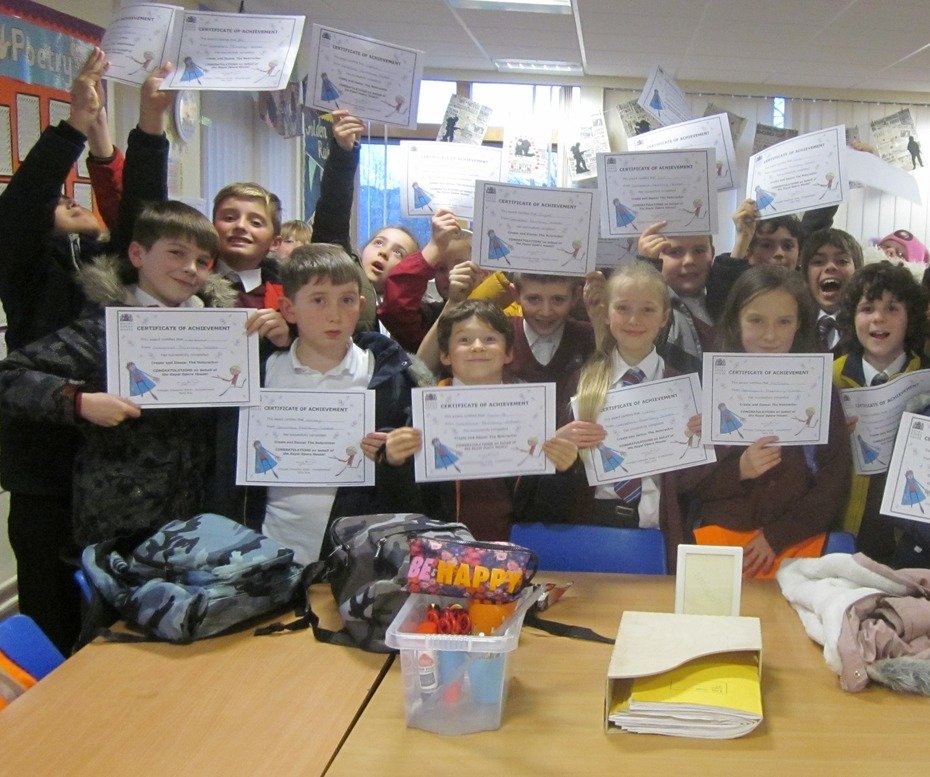 KS2 Cross Country
KS2 children took part in the School Games Cross Country qualifier. They did incredibly well, with the Year 3 girls' team, Year 3 Boys' team, the Year 4 boys' team and Korey as a Year 5 individual all qualifying for the Kirklees final. Again, at the Kirklees final they represented school brilliantly. The Year 3 girls' became the first team in 10 years from the Spen Valley area to win a Cross country event! They therefore progress to the West Yorkshire finals alongside the Year 4 boys who came 5th and Korey who came 12th. We are very proud of everyone who took part.
KS2 Orienteering
We took 24 KS2 children to participate in the School Games orienteering event at Oakwell Hall. They worked in teams of 4 to find different locations on the map, aiming to complete the task in the shortest time possible.
Year 5/6 Sports Hall Athletics Competition
Year 5 and 6 children took part in the School Games Sports Hall Athletics Round One qualifier. They participated in a range of athletic events at Leeds Road Sports Barn against other Cleckheaton schools.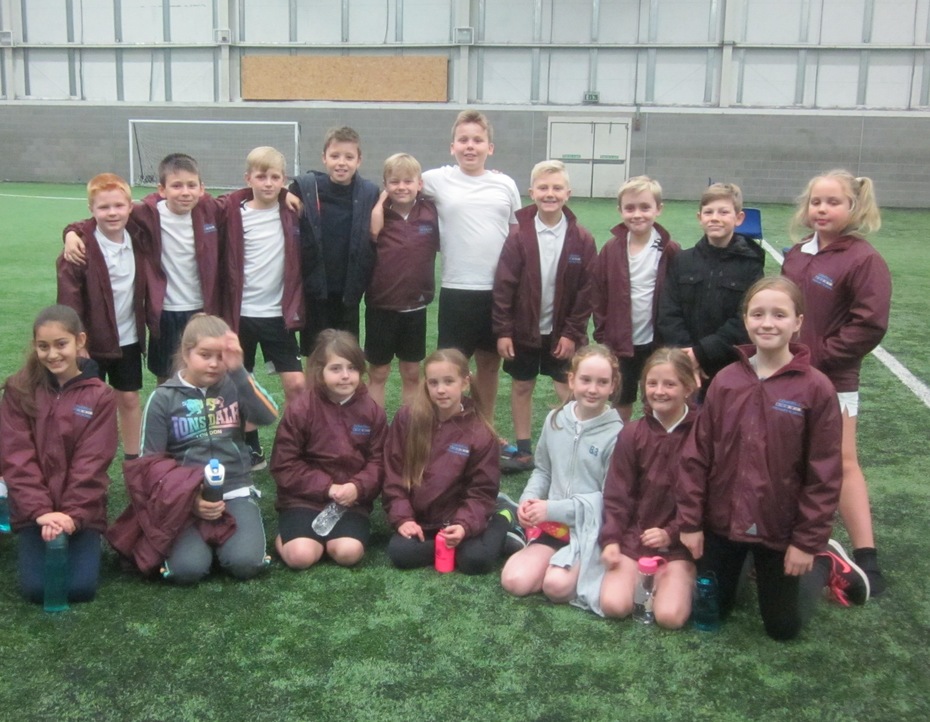 KS2 Sports Hall Athletics Festival
KS2 children took part in the School Games Sports Hall Athletics Festival. They participated in a range of activities at Batley Sports Centre against other local schools.
Yorkshire Schools Dance Festival (YSDF)
We took 27 children from Years 4, 5 and 6 to York University to perform in the dance festival. The theme this year was 'changes'.Our piece showed how dance has changed and evolved through the years, from the 1920s to now. The children worked hard during our after school club and loved learning the routines.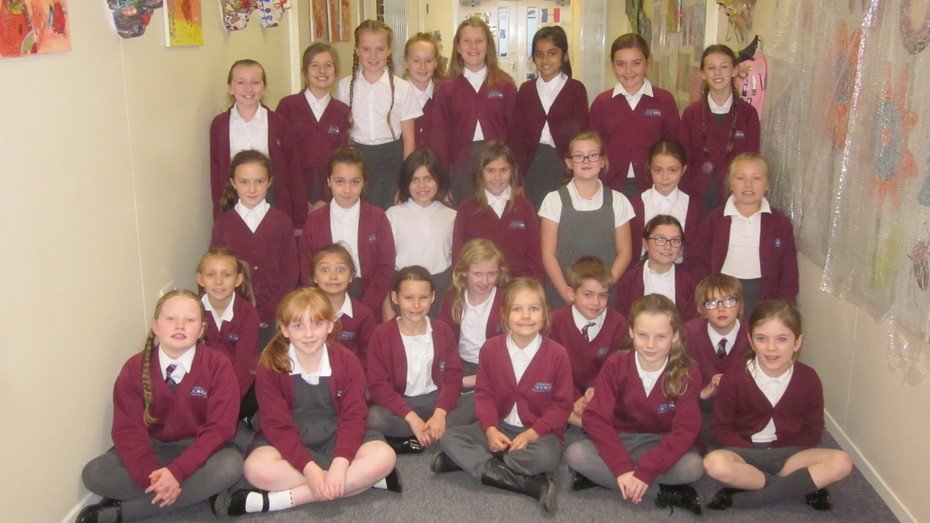 Northern Ballet Workshops
Year 2 and 3 participated in Ballet workshops lead by Northern Ballet. They were taught various ballet moves and experimented with different duck like positions and movement. They then created their own routines based on Northern Ballet's Ugly Duckling.
Yorkshire Schools Dance Festival (YSDF)
We took 26 KS2 children to York University to perform at the YSDF. Children performed a routine to the theme of 'Freedom'. Their hard work and commitment paid off and they represented Gomersal brilliantly.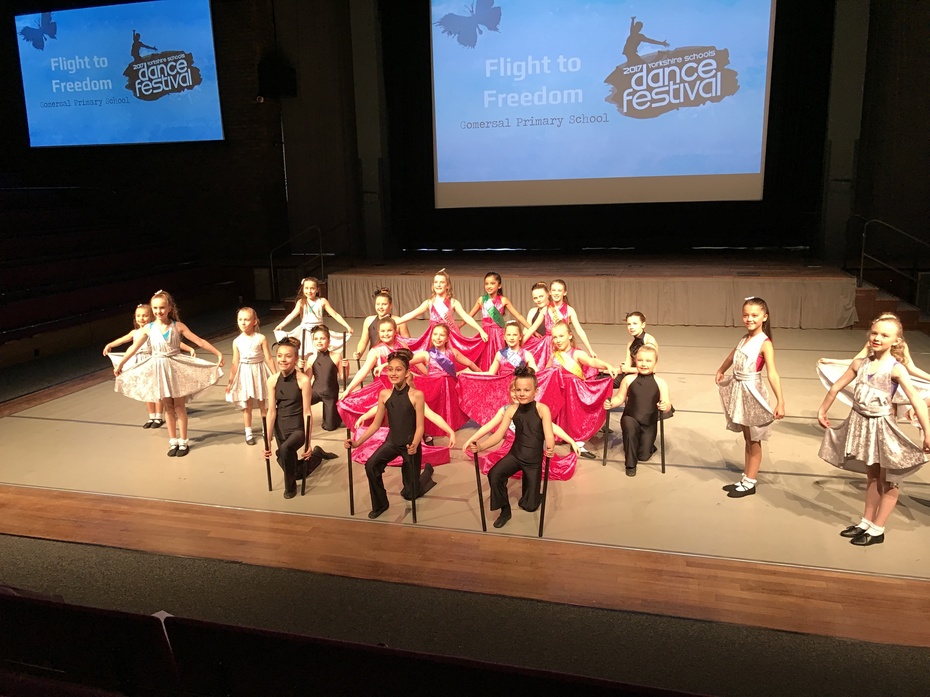 Premier League Primary Stars Football Tournament
Two boys' teams and one girls' team took part in the HTAFC 6-a-side football tournament. They showed great sportsmanship and teamwork whilst playing their matches.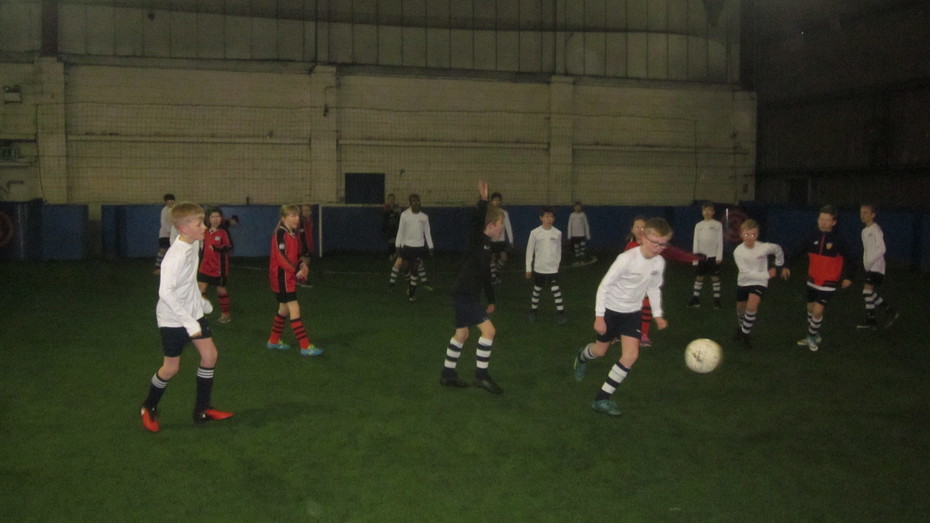 Lunchtime Sports
On Mondays, two year 6 sports leaders deliver sports sessions for Year 3 and 4 children. Children have the opportunity to participate in a variety of sports.
On Tuesdays, a coach from Velocity delivers a sports session for children in the whole school.
After School Clubs
A wide range of after school clubs are run throughout the year. Click here to see the timetable for the year.