Gomersal Primary School Arts Council
In February, 2017, we started our very first Arts Council, here at Gomersal Primary School. Children in Years 5 and 6 were asked to submit their interest to be part of the council, by writing a letter of application. The letters were all beautifully written and were a pleasure to read.
In total, 14 children were chosen to form our first Arts Council.
We formed sub groups within the council and created suggestion boxes for each of the arts subjects. We have regular meetings where we discuss a range of ideas. All of these are logged within our meeting minutes book and shared with relevant members of staff.
We also worked with a local graphic designer to create our GPS arts council logo.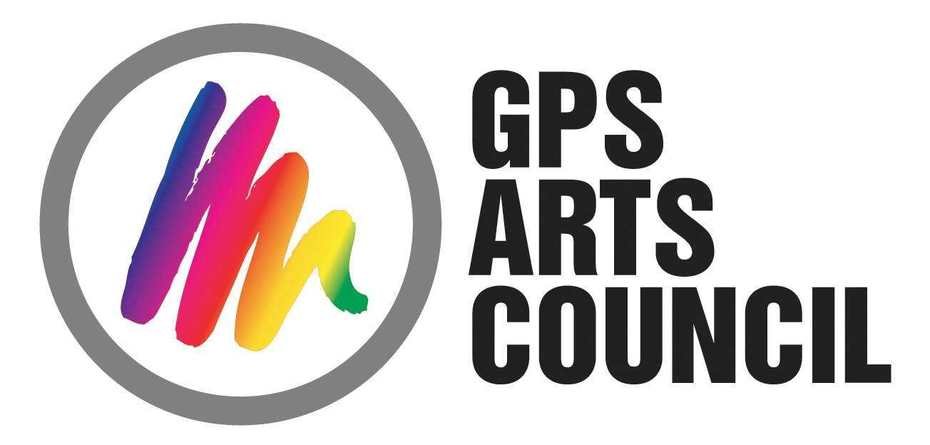 2018-2019 Arts Council
Our current 2018-2019 Arts Council consists of 14 members from Years 5 and 6.
This year, we will be working alongside Mrs Barrett to continue improving our Arts provision in school.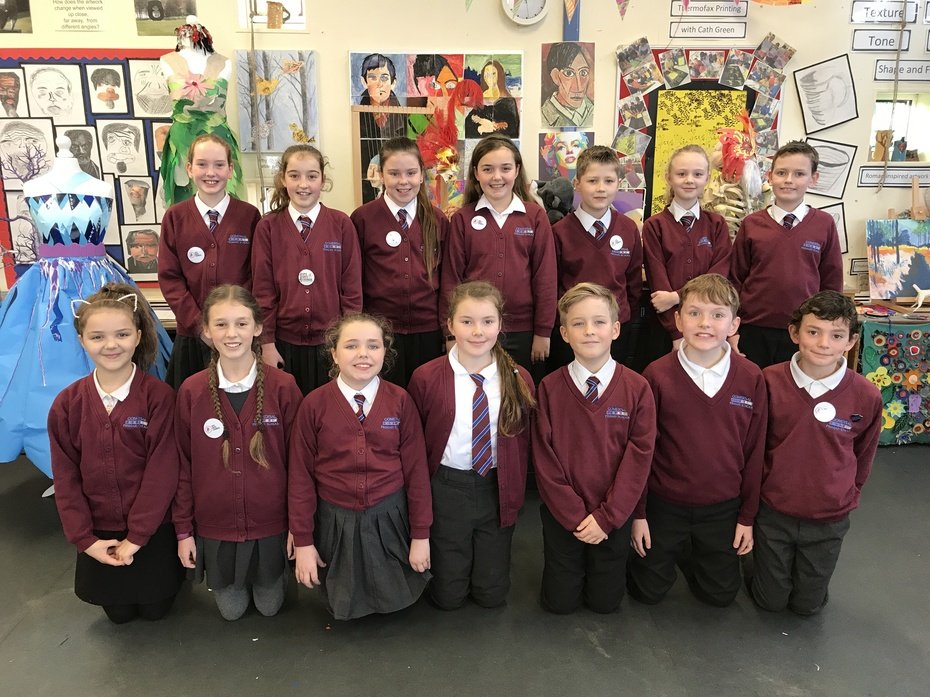 We are excited to announce that our Arts Council has been nominated for a National Award from the Creative Learning Guild. Watch this space for more news. Fingers crossed!

Visit to Laura Slater's print studio
In March 2019, we visited Laura Slater's print studio, in Leeds. We learnt all about Laura's work and took part in many different printing activities. The prints that we have produced will be used to create an education pack that will be used as part of a touring Arts Council Collection exhibition. During our visit, we had the opportunity to create a screen print and use Laura's washout booth.
To find out more about our visit, please follow this link to look at our blog post: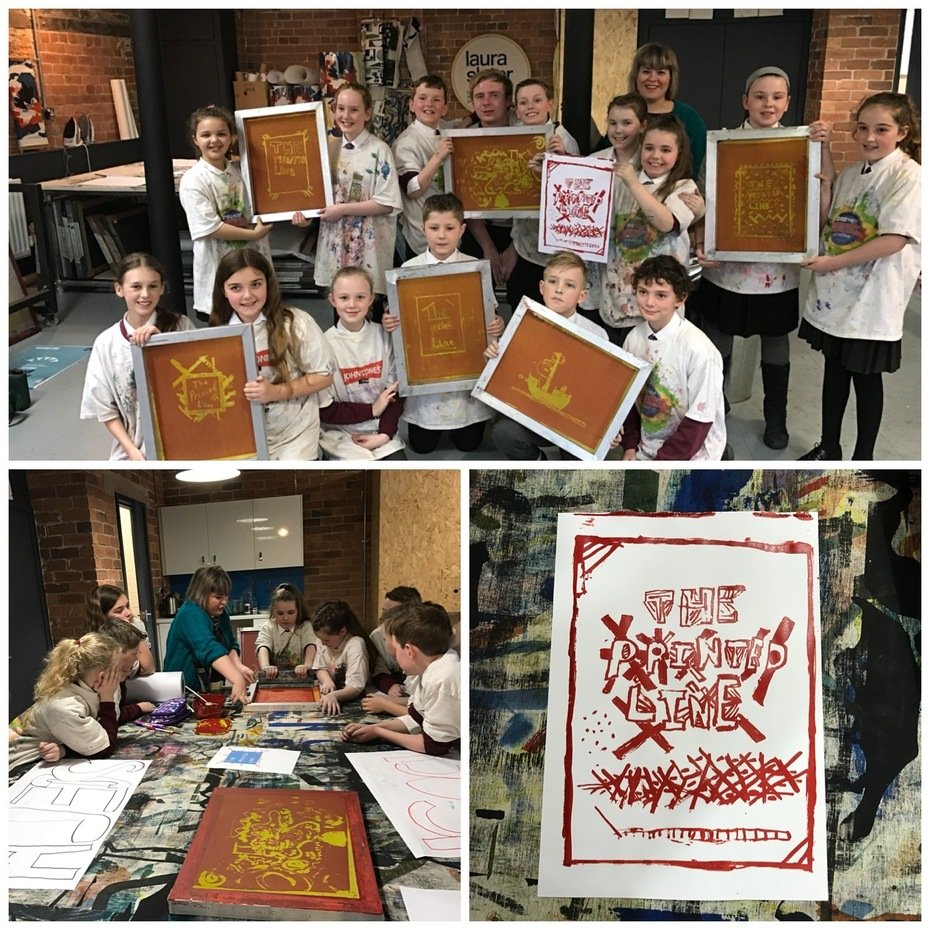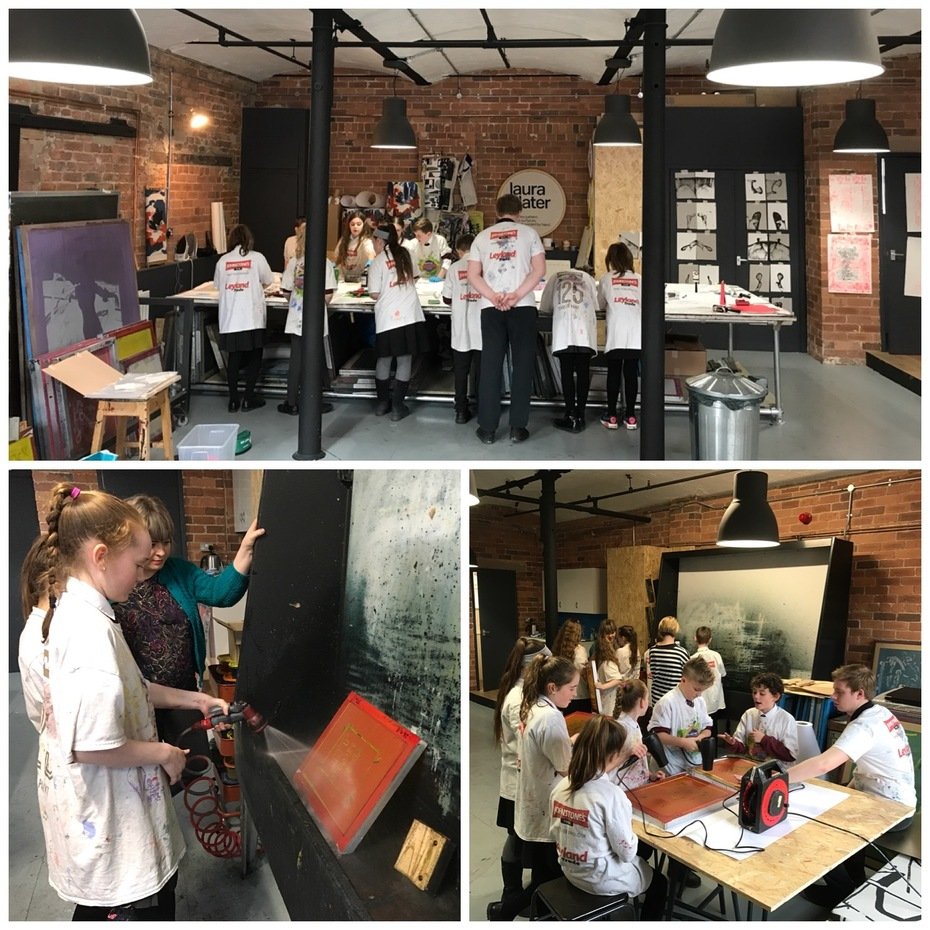 The 4MinuteFilm Challenge
We are excited to have secured some funding from Culture Street to produce a short film about a publicly owned sculpture. We will work with the Arts Council Collection and one of their sculptures to produce a 4 minute film.

This project will encourage our pupil led Arts Council to research artists, share discoveries, plan challenges, identify a leadership role and work effectively with others. We are looking forward to strengthening our link with the Arts Council Collection, as we explore their collection of sculptures.
Fundraising
Our Arts Council members are keen fundraisers and currently have £528 in their bank account from selling badges. They are wanting to raise more funds to help buy iPads to be used in our art room. They are currently trying to fill a grid with £1 coins. When the grid is full they will have raised enough to buy an iPad.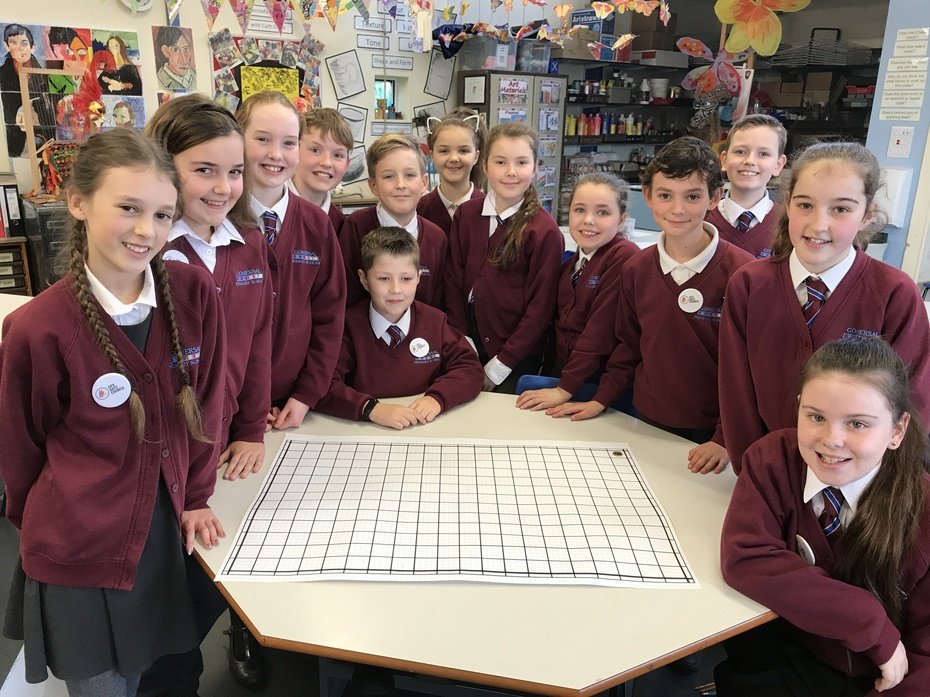 _____________________________________________
2017-2018 Arts Council archive
Our current 2017-2018 Arts Council consists of 15 members from Years 5 and 6.
Our main aim this year is to work alongside Mrs Barrett, who is gathering evidence for our Artsmark case study. We will also be working with local DJ and school governor, Andi Durrant, to create a digital recording studio and community radio station within school.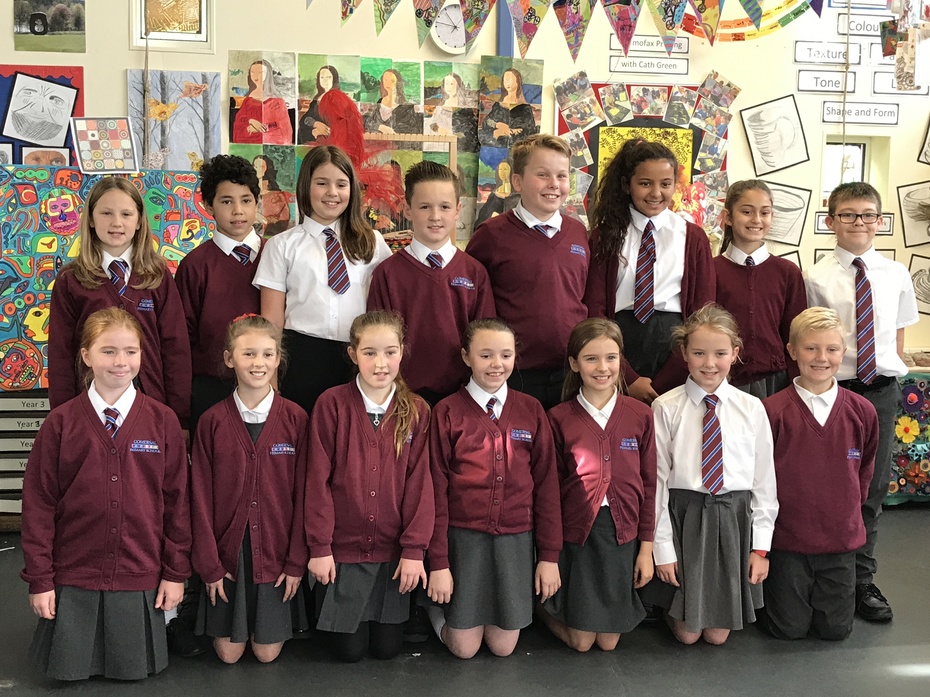 We have recently purchased a badge making machine in order to generate our own funds. We will work to invest our money into improving the quality of our arts education in school.
After a successful stall at our Christmas Fair we have so far raised £320.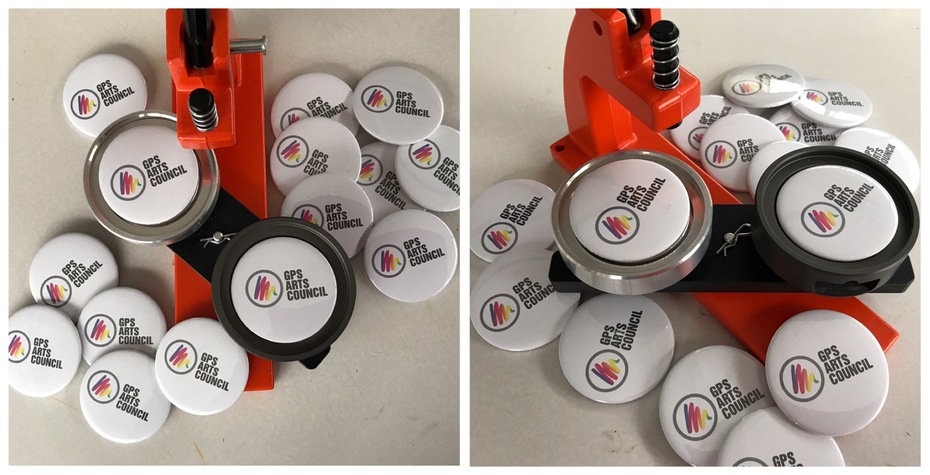 Our Arts Council visits London
In March, 2018 six members of our arts council visited London with Mrs Barrett and Ms Cox. We were invited to speak at an APPG meeting in the House of Commons about why we feel art and creativity are important parts of the curriculum. This was a very exciting opportunity. Follow the link below to find out more:
Our Arts Council visit Parliament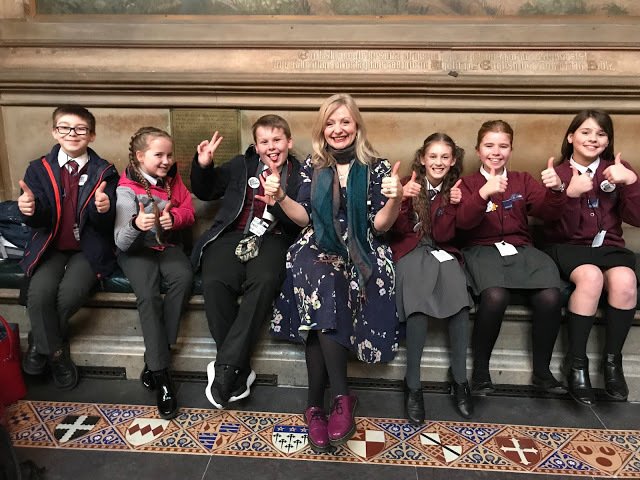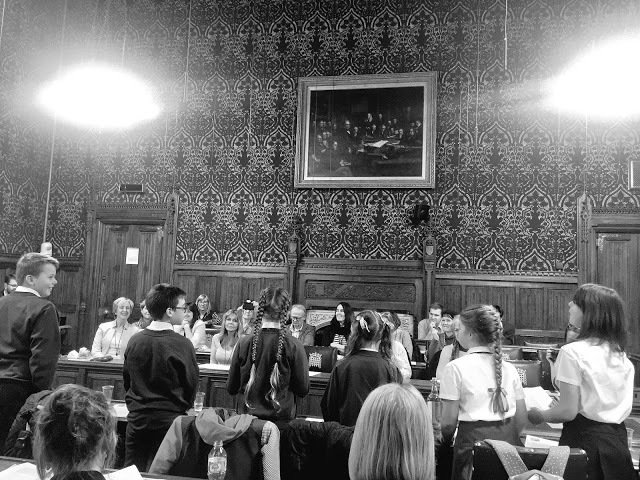 Antony Gormley sculpture visit
In July, Natalie Walton from the Arts Council Collection came to visit our pupil led Arts Council, bringing with her a very important and famous sculpture.
Antony Gormley's Field for the British Isles (six pieces not all 40,000)
http://www.artscouncilcollection.org.uk/explore/learning-resources/field-british-isles-antony-gormley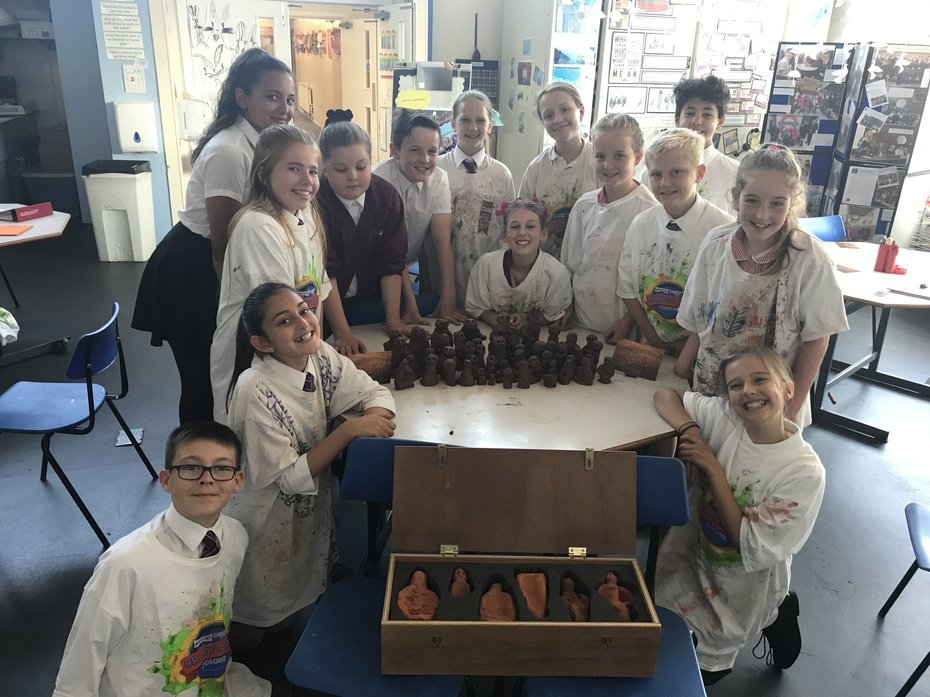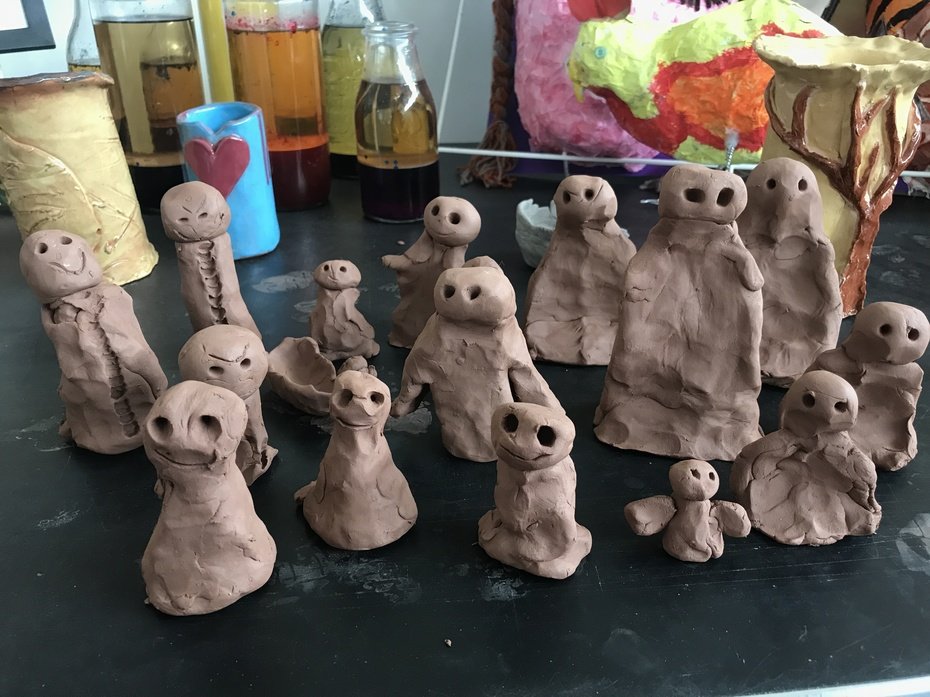 We learnt a lot about the sculpture from how it was created to how it is now stored within the Arts Council Collection. We then worked with clay to create our own mini version of the 'Field'. It has been an amazing opportunity to work with such a prolific piece of artwork. Our Arts Councillors are inspired to find out more!
We would like to thank the Arts Council Collection for this wonderful opportunity.
Creating Education Packs for the
Arts Council Collection
We have worked with curators at the Arts Council Collection (ACC) to create an education resource pack to be used alongside a touring exhibition called 'On Paper'. Our children enjoyed researching and finding out about the different artists and their work. We then worked together to produce some ideas for activities, inspired by the artworks in the exhibition.
To see the education pack, please use the following link:
On Paper - Learning Resource Pack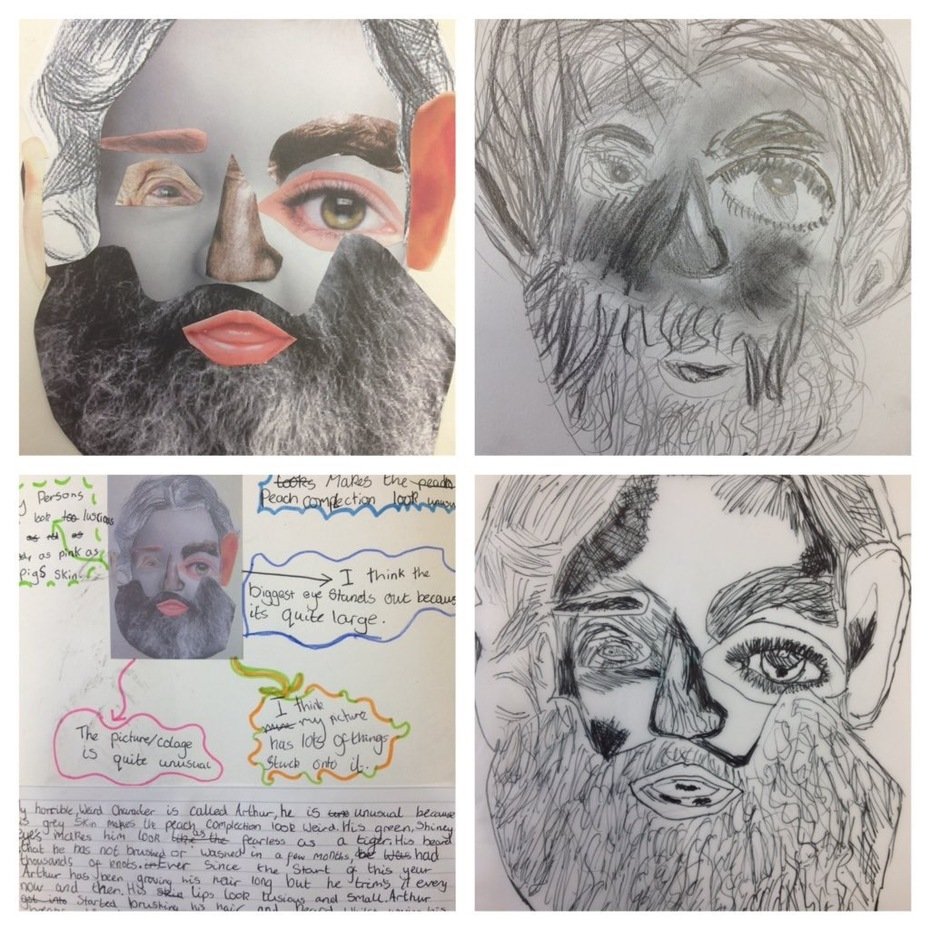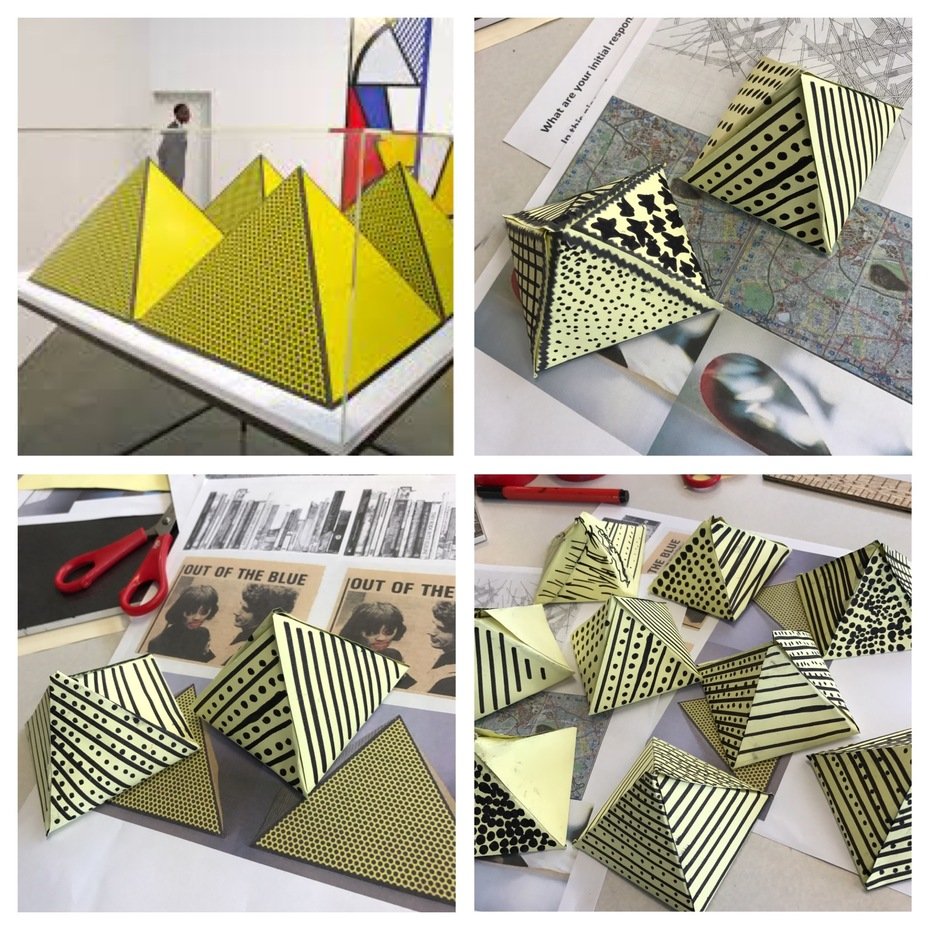 ______________________________________________________
2016-2017 Arts Council archive
We started our first Arts Council in February 2017 with 14 members from Years 5 and 6.
In June, 2017 we had the opportunity to visit the Arts Council Collection, based at the Longside Gallery, within the Yorkshire Sculpture Park. We had a guided tour and worked with Arts Council Collection colleagues.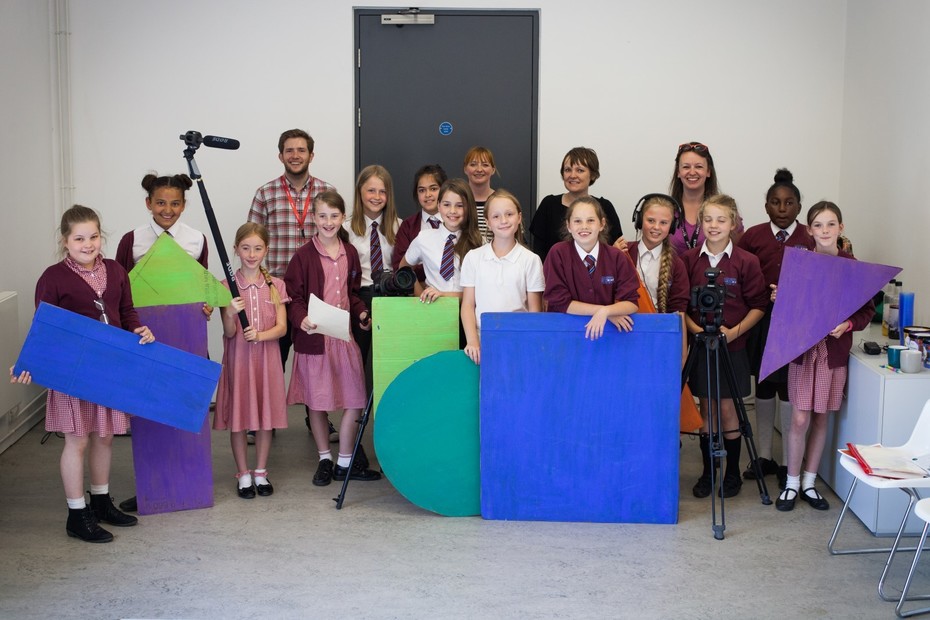 To find out more about our visit, click on the following link:
Arts Council Visit to The Arts Council Collection
During our visit, we helped to create a video promoting the work of the Arts Council Collection. We learnt how to use the equipment and interviewed members of staff with questions we had generated ourselves.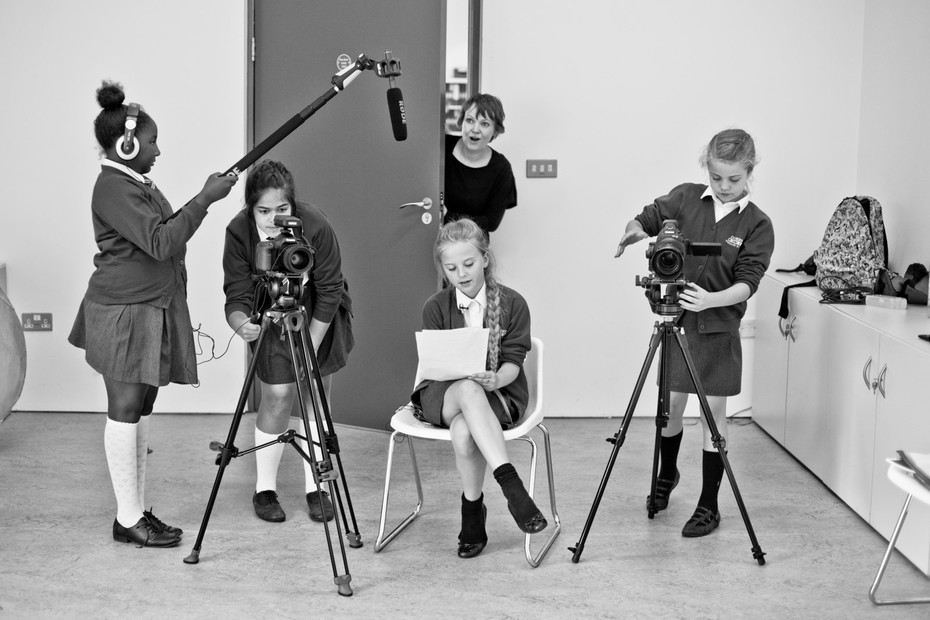 We have also worked with The Arts Council Collection to help write education packs for teachers to use while visiting art galleries. We were able to test out some of our ideas at the Kaleidoscope exhibition at Longside.
You can find our teachers pack on the Arts Council Collection website.