Year 6
Teachers: Mrs S Peatfield & Mr M Horsfall
Teaching Assistants: Miss Bentley & Mrs Hardy
Hello and welcome to all our pupils in 6SP and 6MH this year!
It's going to be a hard working and exciting time for us all so, watch this space for news and information as it happens!
Homework
You can find your homework on - Pupils > Year Group Homework > Year 6 Homework.
Planners
In Year 6 pupils are given a planner to record any homework or important dates. The planners are taken home and returned to school daily. There is a section for parent comments should you wish to write a note for the class teacher. Please make sure that planners are checked as often as possible.
P.E
Please ensure that your child's PE kit follows the school uniform policy and outdoor kit should be suitable for all weather conditions.
This half term Year 6 will have two PE sessions:
Monday- 6MH and 6SP - Indoor PE.
Friday- 6MH and 6SP - Outdoor PE with Velocity Coaches.
Year 6 News and Events
CGP Revision Guides
Please return all CGP revision guides (the burgundy and blue covers) to school as soon as possible. Thank you.
Porridge
The children have voted for Porridge as their end of year production. A letter has been sent home with your child explaining how they can access the script and songs.
Important Dates
A notice on Parent Hub has been sent informing parents and children of important dates for your diaries. They include our Year 6 end of year disco date and evening performance dates.
Writing Club
Some children will have been sent home with a letter for Writing Club. Please ensure reply slips are returned promptly. Thank you.
SATs Week - 14th May - 17th May
Just a friendly reminder that SATs week is up and coming!
The children are well prepared for these and are welcome to revise when necessary. Attached is a timetable of which SATs assessment is on which day:
| | |
| --- | --- |
| Monday 14th May | English Grammar, Punctuation and Spelling (Paper 1 & 2) |
| Tuesday 15th May | English reading |
| Wednesday 16th May | Mathematics (Paper 1 & 2) |
| Thursday 17th May | Mathematics (Paper 3) |
SATs Booster Club
A massive well done to those children who have attended the SATs booster group. They have enjoyed the sessions and we appreciate the extra time and effort that they have put in to the sessions - they should be really proud of themselves. We celebrated their success in our last session with a mini party.
The Magistrates Visit
Year 6 recently had a visit a visit from the Magistrates. They shared stories and poems from young adults in prison, information on crime and punishment (going back to when children were sent to Australia as a punishment!), and we role played a court setting.
SATs Information Evening - Thank you!
Thank you very much to those who attended the recent SATs Information Evening. We hope you found it beneficial. Below is a copy of the presentation.
SATs Information Evening - Rescheduled
The SATs Information Evening is now on Wednesday 14th March and starts at 6pm. We look forward to seeing you there.
World Book Day
Thank you very much to those who took part in our World Book day competition and decorated a potato as their favourite character. We have had some amazing, creative and clever ways of portraying a character with a potato.
SATs Information Evening
We recently sent an invitation on Parent Hub inviting parents to a SATs Information Evening. We have received plenty of reply slips expressing an interest in the meeting and we look forward to seeing you at 6PM on Wednesday 28th February. This event has been cancelled due to the weather conditions.
York's Chocolate Story
We had a great day at York's Chocolate story on Friday 9th February 2018. We took part in a Ancient Maya workshop which meant we recreated one of the first ever chocolate drinks (which didn't taste that nice!) and we went through the York's Chocolate Story tour which meant that we got to try lots of samples and learn how chocolate tasters taste chocolate!
Internet Safety Day - Tuesday 6th February
Year 6 will be doing a range of activities for Internet Safety Day to highlight the importance of staying safe online. The UK Safer Internet Centre has a range of activities for parents/carers to spend time with their child doing should they wish - you can access those here.
Harry Potter Day
Well done and thank you to all Year 6 children who took part in Harry Potter day, which helped raise funds for our school library. We had children dressed as a huge range of different characters from the books and enjoyed the day with Harry Potter themed activities!
Save our Planet
We are going to be looking at 'Why the Whales Came' as our class book over the next few weeks, and therefore we have started looking at the oceans as a habitat. We have looked at the current dangers of ocean life, as documented by BBC's Blue Planet II, and discussed the recent news about plastic recycling. As a year group, we are writing to Kirklees Council to ask if they can replace our plastic straws with a suitable alternative and have given them some suggestions. In Art, we have recycled plastic to make sculptures and will be looking in more detail about current habitats and issues with plastic, recycling and our oceans.
The Normans - Mott and Bailey Castles
Year 6 have created their own version of Mott and Bailey castles which were constructed by the Normans. They used plasticine, card and art straws to visually and creatively represent how the castles would have looked.
BBC Radio 2 - 500 Words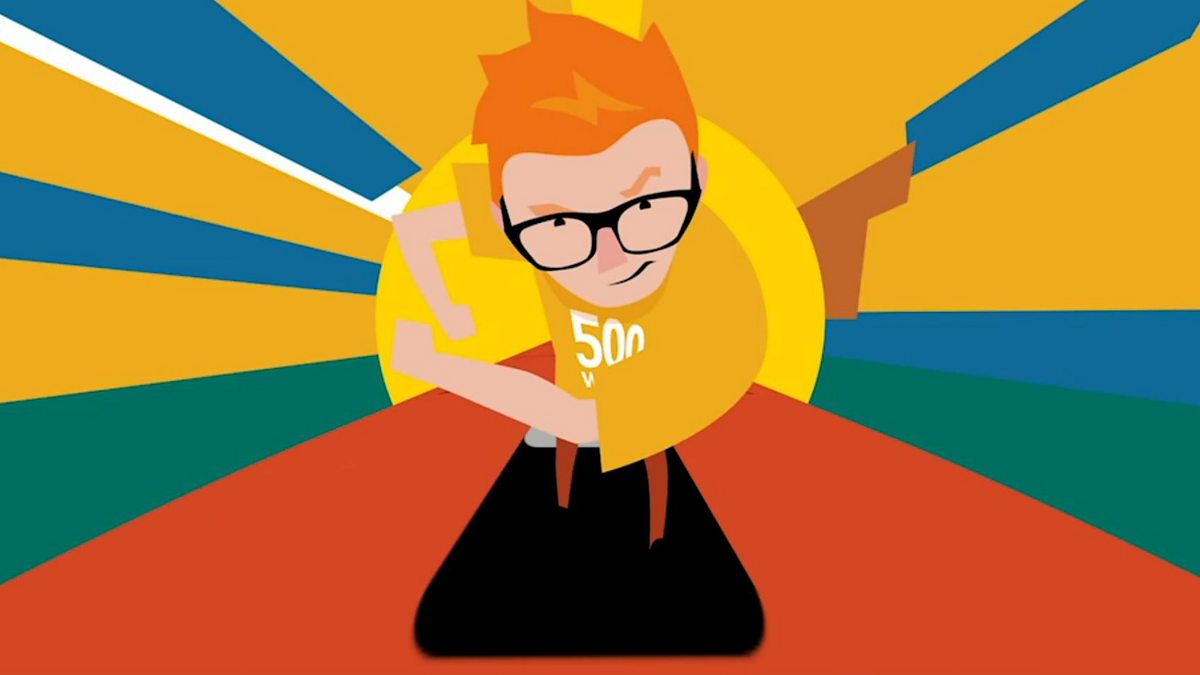 Year 6 enjoyed a live lesson with the BBC to launch the details of the BBC Radio 2 500 words story competition. The children have been welcomed to take part this year and more information can be found here. Good luck to all entrants!
Science Week
Year 6 has enjoyed science week this week and have built and tested bridges, designed a Christmas decoration and built it using electrical components, drawn scientific diagrams of circuits and conducted an experiment linked to our 'light and shadow' topic.
"I really liked making the circuits!" Joshua- 6MH
"I really liked making the bridges - we scored 43/50 when we tested it with our toy camper van and extra weight." Georgia - 6MH
"I really liked making the Christmas decorations as I enjoyed making the circuit." Isla - 6MH
Spy Day
A letter has been sent home with your child inviting them to take part in our Spy Day to help support our class novel, 'Stormbreaker'.
The Spy Day is on Tuesday 21st November, 2017. Children can arrive at school dressed as a spy (please, no weapons!) and we will start the day by writing in character to apply for a spy job. Throughout the remainder of the day, children will be taking part in a range of activities including learning about famous spies and detectives and solving puzzles.
Peace Museum
Year 6 enjoyed a visit from the Peace Museum who are based in Bradford and are the only museum in the UK based around peace. Jude, who ran the sessions, shared a story of two brothers who had different choices to make when it came to the first world war and had conflicting personal moral values. The children thoroughly enjoyed the sessions and Jude commented on how well the children participated and engaged in her workshop.
Ancient Maya Temples
Thank you and well done to all those who completed their Ancient Maya temple homework project. We had temples made from biscuits, cakes, a 3D printer, styrofoam, sponge, card and wood to name a few examples! Some children won themselves a small prize for their creativity and design and every child who completed the task received a stamp on their homework folder getting them one step closer to their merit.
CGP Books
Your child will soon come home with a set of English and Maths CGP books. The school has purchased the CGP books to help support your child's learning in their lessons and to prepare your child for their SATs in May.
We will tell the children which sections to work in for their homework and the sections to work in usually support the focus of the English and Mathematics lessons during that week or a concept that is up and coming.
We ask that:
The guides (the ones with the red and blue covers) are not written in as these have been given to your child on loan and we will ask for these back after SATs.
The answer booklets (the ones with the white covers) are for your child to keep and can be written in.
Thank you.
York's Chocolate Story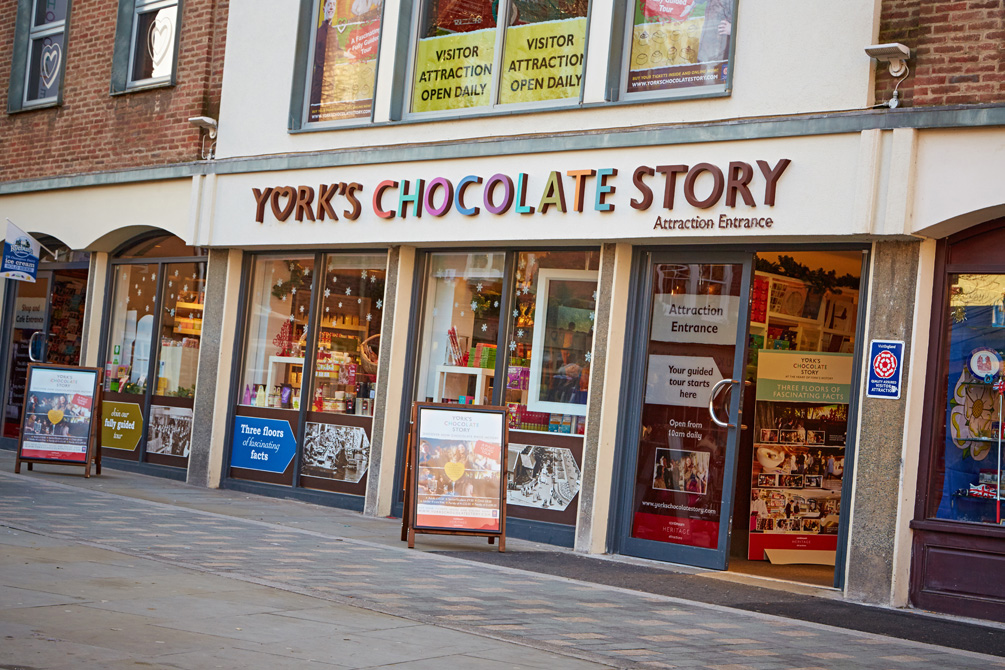 A letter has been sent home inviting your child on an educational visit to York's Chocolate Story. This visit supports our 'Ancient Maya' topic. Please return the reply slip as soon as possible stating that they would be interested to come on the visit. It was a great visit last year and the children loved it.